Welcome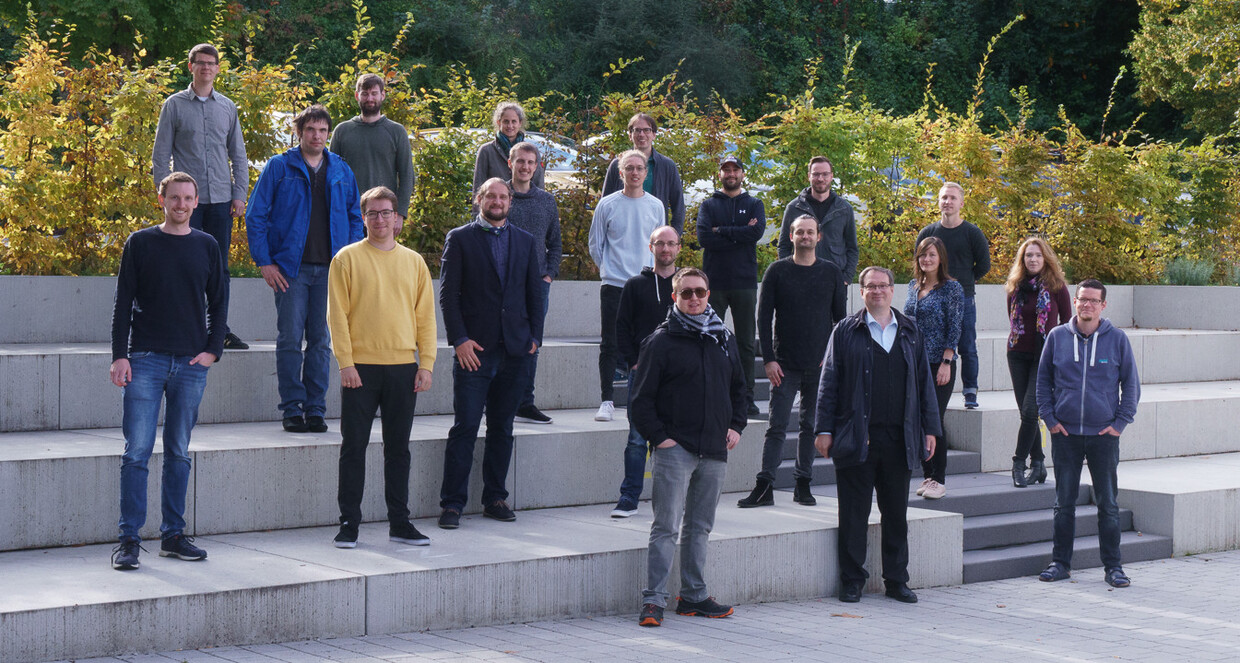 Research, teaching, and innovation at the Dependability of Software-intensive Systems (DSiS) group is inspired by the fact that in many areas of our daily lives, software has become one the main drivers of innovation. This means that dependability (including safety, security, reliability, availability, and performance) of systems strongly depends on the quality of the software. Our research on dependability of software-intensive systems has the vision of software engineering principles and methods integrated into systems engineering to systematically model and analyse software-intensive systems. This results in two major research lines: On the one hand, we work on a scientific foundation of software design in an engineering sense: We should be able to predict the consequences on design decisions prior to realization. Therefore, we work on software architecture quality analysis, which includes architecture-based simulators for performance and reliability and architecture-based analyses of confidentiality, vulnerability but also maintainability. On the other hand, we research on the extension of software-engineering-based approaches to handle complexity, and to make them applicable to non-software domains, such as meta-modelling, model- and view-based development, and view, version and variant consistency management. Both research lines are specialized for automotive and mobility applications as well as for the Industry 4.0 domain.
The DSiS group is part of Software Design and Quality.
Hackathon "Software-Defined Car"
As part of the research and development project "Software-Defined Car" (SofDCar), a hackathon for students and young developers will take place from February 3-4. The hackspace is located in the FZI House of Living Labs.
In this 2-day hackathon, you will have the opportunity to define answers to the challenges of new vehicle generations in a network of developers, product owners, UX experts and scientists and also implement them as prototypes.
Who should participate? We welcome participation from young and experienced developers from the fields of computer science / business informatics – in addition, we are also open to all participants from other disciplines who ideally have good or advanced knowledge of programming! Individual tasks or roles are also suitable for beginners.
The following exciting topics are waiting for you:
• Package Solving in the Cloud
• Retrieving Diagram Knowledge using Machine Learning
• Game-based Testing and Interaction for autonomous vehicles
• OTA-Update für autonome Fahrzeuge
• My own Vehicle-App using brand-new Eclipse SDV Open-Source Framework
• SLAM 4 Lidar – My way
• The intelligent massage seat
Friday, 03.02.2023
• From 11:00 | Registration
• 13:00 | Opening
• 13:30 | Topics & Teambuilding
• 22:00+ | Closing Hackspace
Saturday, 04.02.2023
• 08:00 | Opening Hackspace
• 20:00 | Pitches
• 22:00 | Networking (open end)
In addition to round-the-clock catering with drinks and snacks, you can also expect a food truck that will provide you with delicious food for free. Information and registration here.
Link_more
Winter Day 2022
On Thursday, 08.12.2022, starting at 15:30, the research groups DSiS (KASTEL Reussner) and MCSE (KASTEL Koziolek) will present themselves to interested students. This year we have a special format! There will be two keynote lectures in German on the topic "State of Software Engineering". The first lecture will be held by Prof. Anne Koziolek and Prof. Ralf Reussner. The second talk will be held by Matthias Grund, founder of andrena objects AG.
Program Items
• Topic exchange for bachelor and master theses at KIT and FZI
• Direct contact to the supervising staff members
• Exciting positions for student assistants
• Interesting presentations
• Introduction to software architecture tools
SDQ Wiki
New paper in Journal of Systems & Software
26 July 2022
The paper entitled "Scalability Testing Automation using Multivariate Characterization and Detection of Software Performance Antipatterns" by DSiS members Robert Heinrich, Martina Rapp, Jörg Henß and collaboration partners from eSulab Solutions, Ericsson AB, Blekinge Institute of Technology, Gran Sasso Science Institute, Free University of Bozen-Bolzano, and University of Hamburg has been published in the Journal of Systems & Software.
New PhD: Dr.-Ing. Sofia Ananieva
1 July 2022
Dr.-Ing. Sofia Ananieva successfully passed her defense with highest honors.

New PhD: Dr.-Ing. Stephan Seifermann
23 May 2022
Dr.-Ing. Stephan Seifermann successfully passed his defence on 23 May 2022. His dissertation on "Architectural Data Flow Analysis for Detecting Violations of Confidentiality Requirements" is available online: https://publikationen.bibliothek.kit.edu/1000148748
Most Influential Paper Award for Thomas Goldschmidt, Steffen Becker, and Erik Burger
30 June 2022
Thomas Goldschmidt, Steffen Becker, and Erik Burger received the Most Influential Paper Award for their 2012 paper "Towards a tool-oriented taxonomy of view-based modelling". The award was presented at the conference MODELLIERUNG 2022 of the German Informatics Society (GI).
The paper can be accessed via the GI digital library: https://dl.gi.de/handle/20.500.12116/18148
Heiko Klare is awarded the "Baden-Württemberg Certificate" for university didactics (HDZ)
01 December 2021
DSiS employee Heiko Klare received the "Baden-Württemberg Certificate" for university didactics ("Baden-Württemberg-Zertifikat für Hochschuldidaktik"). It certifies the participation at workshops, supervisions, practical coaching and individual qualification measures with a total amount of 200 teaching units. Heiko Klare specialized in developing concepts for e-learning and e-assessments. In this year, the certificates have been awarded without a formal handover.
The "Baden-Württemberg Certificate" is awarded by the center for educational development (Hochschuldidaktikzentrum - HDZ) as an association of the nine universities of Baden-Württemberg. Its goal is to further improve the didactic competences of teachers at these universities and to provide them with professional assistance during the two-year advanced training. After successful completion of three modules, the participants are awarded the "Baden-Württemberg Certificate" for university didactics.
HDZ Website